Managing Excessive Waste Nutrients is a Colossal Problem!
Farms and Industries are under strict regulations for effluent discharge - still the unmanagable algae blooms are causing human and environemental health issues, losses in water related industries and related real estate businesses. They all are seeking a better solution!
The livestock and poultry on the largest factory farms in 2012 produced 369 million tons of manure — almost 13 times more than the 312 million people in the United States, [i] this 13.8 billion cubic feet of manure is enough to fill the Dallas Cowboys stadium 133 times [ii] - the household waste produced in most U.S. communities is treated in municipal sewer systems, but factory farm manure is stored in lagoons and ultimately applied, untreated, to farm fields as fertilizer (Food & Water Watch).
[i] USDA National Agricultural Statistics Service. 2012 Census of Agriculture. United States Summary and State Data at Tables 11, 12 and 20; Food & Water Watch calculation comparing human and livestock waste production based on EPA (2004) at 9. [ii] USDA Natural Resources Conservation Service. "Agricultural Waste Management Field Handbook." Chapter 4, Agricultural Waste Characteristics. March 2008 at 4-12 to 4-20; Dallas Cowboys. [Press release]. "Dallas Cowboys Stadium Design Statement." December 12, 2006.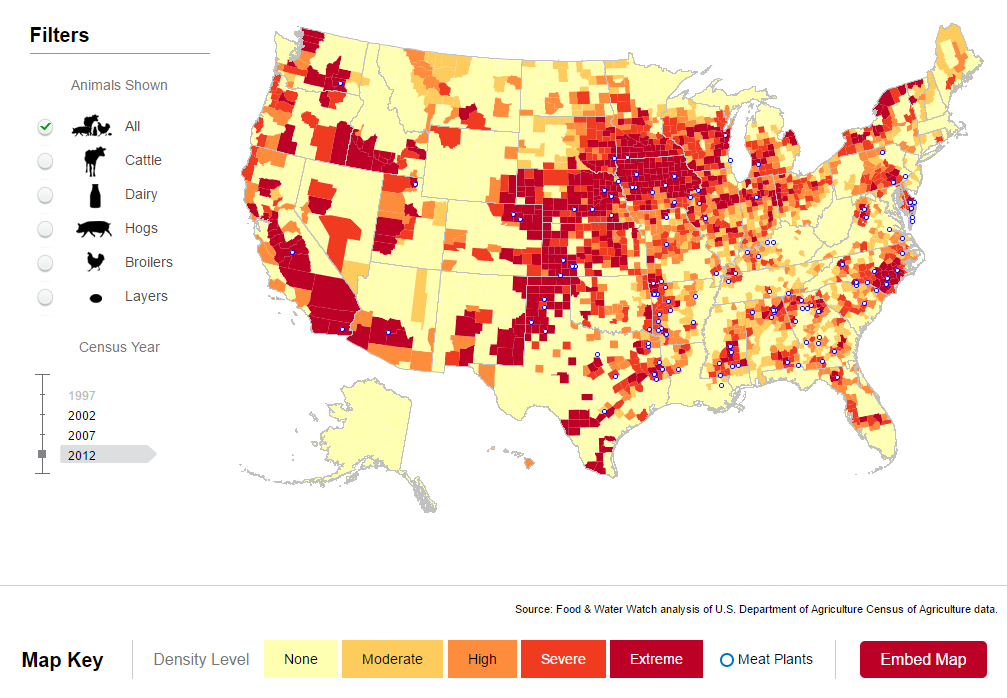 Photo Source: Food & Water Watch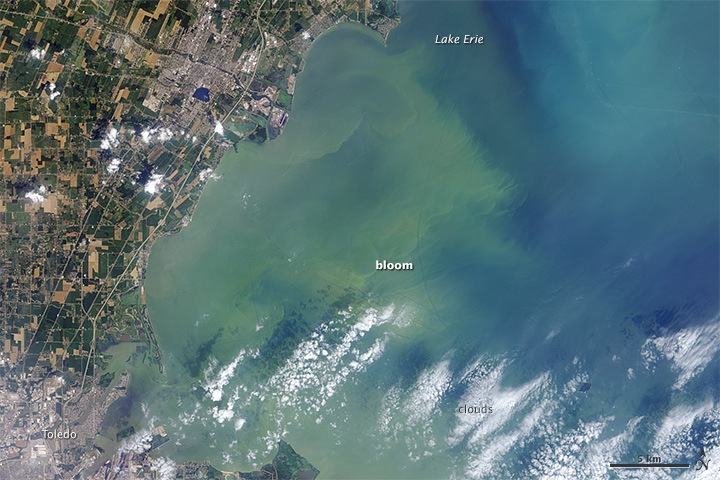 Photo credit: NASA's Earth Observatory
What is the Great Lakes cleanup plan?
02/03/2015 by Stephen Knoff, cleveland.com
More than 1,500 parties from across the Great Lakes, including national, state and tribal governments in Canada and the United States, formed a Great Lakes task force in 2004, prompted by these concerns. This was to cost as much as $20 billion over 20 years.
Florida Lake Okeechobee: a time warp for polluted water
08/13/2016 By Jenny Staletovich, Miami Herald
All together, sugar farmers have spent about $260 million on clean up, largely by keeping water on farms, cleaning out ditches where phosphorus-rich soil settles.
Toxic Algae Bloom Leaves 500,000 Without Drinking Water in Ohio
08/03/2014 by Stefanie Spear, ecowatch.com
Canada and the United States signed the Great Lakes Water Quality Agreement and spent billions restoring the lakes, reducing phosphorus loading in Lake Erie by 60 percent
Environmental legislative preview: Lake cleanup

01/12/2017 by Mike Polhamus, Bennington Banner
The latest figures suggest meeting federal lake pollution standards will cost in excess of $100 million a year over 20 years.
Our solution: GSR Nutrient Recovery Value platform
GSR's patent pending, scalable, bolt-on platform changes the waste nutrient management game - it converts the enormously growing problem of excessive nutrients into an enormous opportunity by generating new revenue sources from recovered nutrients and saves the treatment costs - anywhere nationwide and worldwide. GSR's process combines the cutting edge technological advances with mass production of the fastest growing biomass feeding on excess nutrients to convert those into valued products for fast growing markets such as waste remediation, water reclamation, fertilizer, feed and fuel.
Industries and dairy farms generating effluents containing excessive nutrients are our potential partners. They are required to meet standards for handling and recycling of wastewater nutrients per guidelines from the States and the regulatory Agencies.
TECHNOLOGY
We provide GSR-AD-BOLTTM and GSR-FLOTM options to the host sites to address their needs
GSR-AD-BOLTTM
GSR-AD-BOLT
TM
system is designed to benefit dairy farms, industries (such as food and beverage, breweries), and municipalities operating anaerobic digesters. GSR-AD-BOLT
TM
is efficient in recovering nitrogen and phosphorus from the digested effluent, further reducing the Biochemical Oxygen Demand (BOD) of anaerobically treated effluent, enables production of valued byproducts including soil amendments, fertilizer, and fuel. This system enhances the economic and environmental performance of digesters as demonstrated in our pilot trials utilizing dairy and industrial effluents, supported by our partners.
Current Project Sites:
A dairy farm operation, and under planning community scale biodigester ( agreements/MoU in place)
Our partner farm site hosting an anaerobic digester system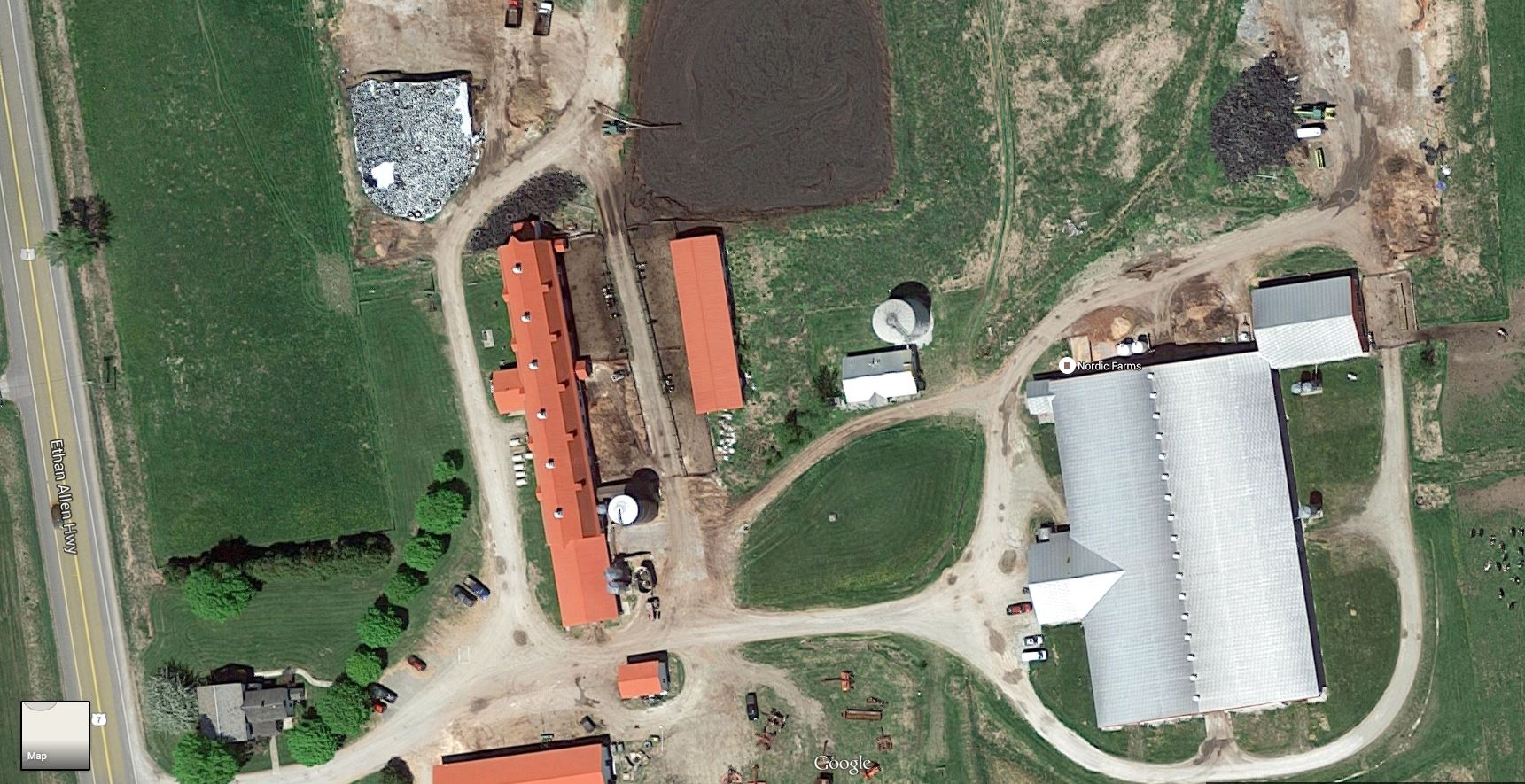 Image © GSR Solutions LLC
Our industry partner Green Mountain Power is planning to build a community digester that will serve three St. Albans farms.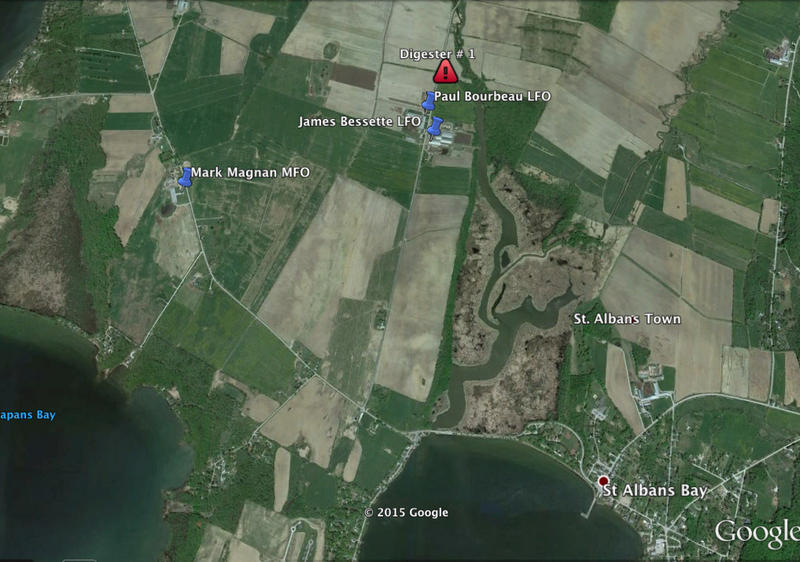 Photo Source: Green Mountain Power google map in VPR News
GSR-FLOTM
The GSR FLO
TM
system is designed to recover nutrients without going through the anaerobic digestion process to address the hosting sites that have no on-site operating digesters. The current potential sites are dairy farms, industries (such as food and beverage, breweries) or municipalities. GSR-FLO
TM
is efficient in recovering nitrogen and phosphorus, further reduces the Biochemical Oxygen Demand (BOD) of anaerobically treated effluent significantly, and production of valued byproducts inlcuding fertiler and fuel, as demonstrated in our pilot trials utilizing dairy and industrial effluents, supported by US Small Business Innovation Research (SBIR) program.
Current Project Sites:
A dairy farm operation, a brewery, (agreements in place)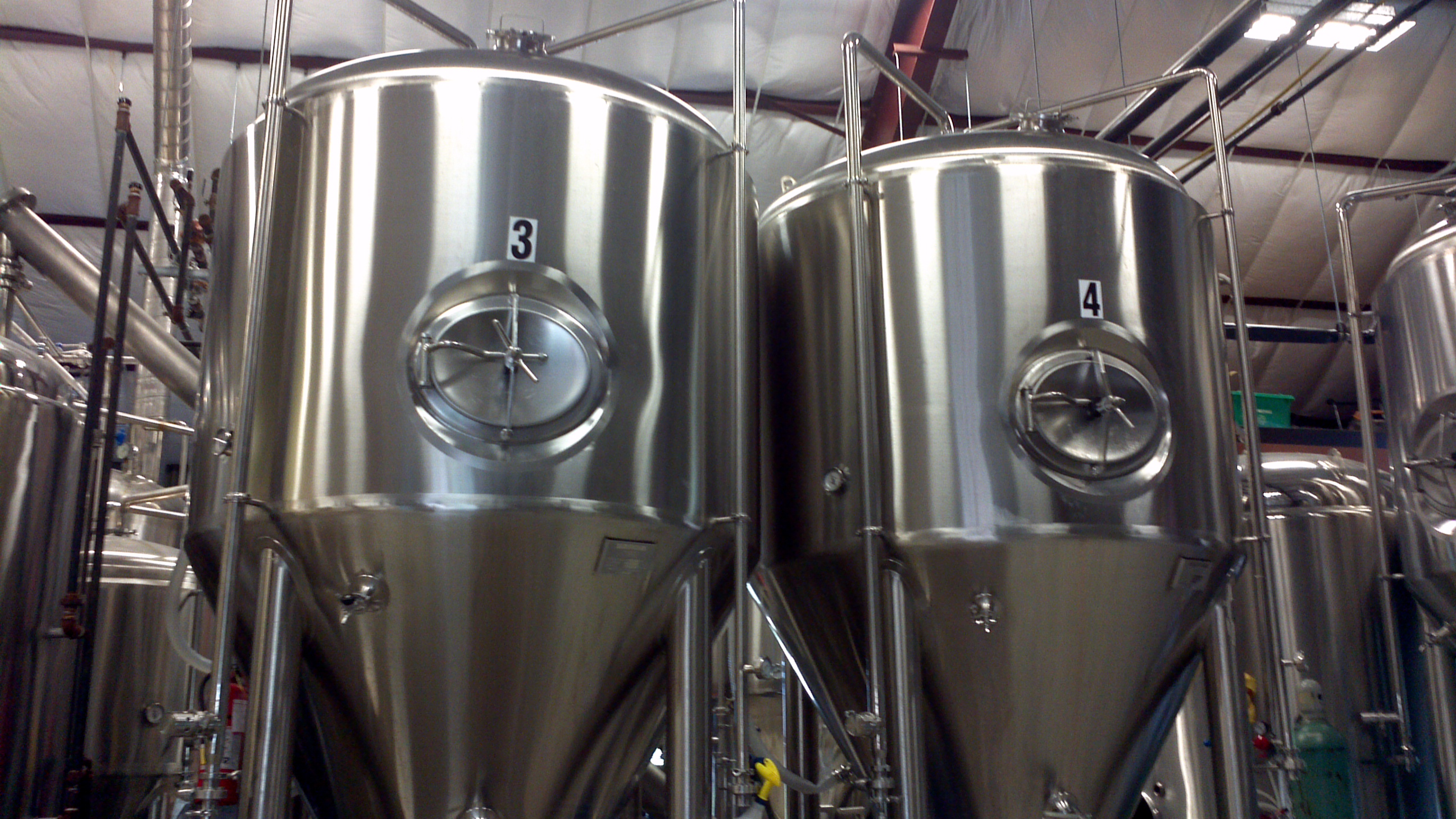 Image: © GSR Solutions LLC
GSR-BCTM
The GSR BC
TM
process is designed to utilize biochar produced from any type of biomass such as wood, crop residues - both field or processing residues, yard, food waste, animal manure, municipal waste, etc. Biochar is made utilizing a thermal decomposition of biomass via pyrolysis or gasification. The gaseous and liquid byproducts are used for producing biofuel. GSR utilizes biochar in producing a variety of products for the agriculture industry, especially for enhancing soil health.
How Our Technology Works
The commonly used anaerobic biodigester systems for the treatment of waste in use are effective mostly in treating the biochemical oxygen demand (BOD) but not nutrients (nitrogen and phosphorus) removal. This effluent coming out of biodigester needs to be further treated before it can be discharged into the water streams as per water quality regulations. And several host sites cannot afford this system. GSR's platform serves both the sites. After the pre-treatment process, GSR selects the pre-tested microalgal strains (from it's collection facility) for mass culturing, and utilizes the symbiotic potential between the microbial communities. For instance, the photosynthetic microalgae produces the oxygen for bacterial community through photosynthesis and heterotrophic bacteria breaks down the organic material to supply the growing biomass with the required carbon, nitrogen and other products of decomposition - this symbiotic process is responsible for the removal of effluent components from wastewater via adsorption on living or dead biomass. The mature biomass is harvested and processed into target molecules and products, clean water is recycled. Some of GSR's proprietary processes utilize biochar.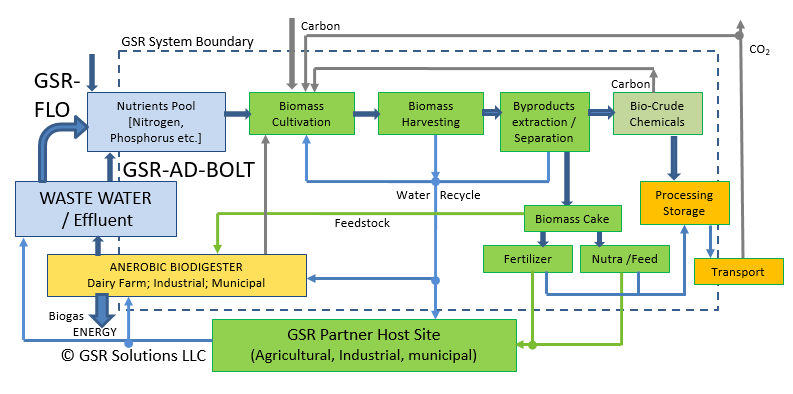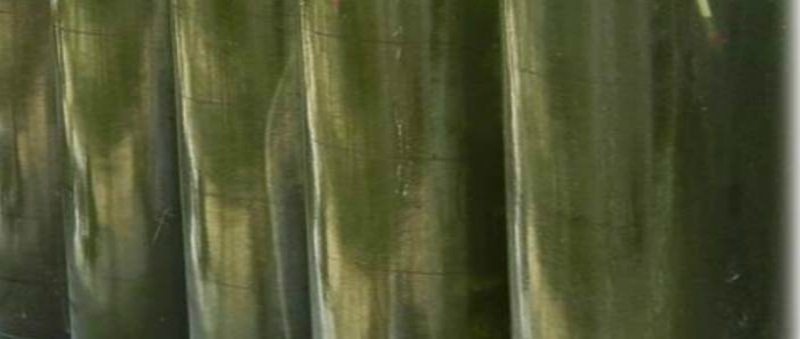 Images: © GSR Solutions LLC